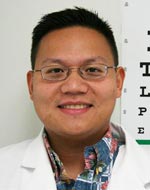 Undergraduate:
University of California, Los Angeles
Medical School:
University of California, Davis
Internship:
University of California, San Francisco
Residency:
University of Texas, Southwestern (Ophthalmology)
Specialty:
University of Texas, Southwestern (James Merritt, M.D. – Oculoplastics)
Carlton Yuen, MD
Growing up in Hawaii provided Dr. Carlton Yuen with insight to the people, language, and culture of Hawaii. After graduating from Punahou with Honors, he received his undergraduate degree with Highest Honors and Summa Cum Laude from University of California at Los Angeles.
Dr. Yuen then pursued his passion for medicine at the School of Medicine at University of California at Davis. His dedication to the community was recognized through the Outstanding and Dedicated Community Service Award and a grant from Children's Miracle Network Research during medical school.
Dr. Yuen's residency training in ophthalmology was completed at the University of Texas, where he gained an extensive clinical experience learning under some of the top minds in the field.
Upon completion of his required training, Dr. Yuen received additional training in oculoplastic surgery with James Merritt, Dallas, Texas. Today, Dr. Yuen is at the cutting edge in both eye surgery in the operating room as well as office based surgery.
Dr. Yuen is board certified by the American Board of Ophthalmology, and is an experienced eye surgeon who has performed thousands of cataract and laser procedures.
Serving as the Chairman of the Department of Ophthalmology at Kuakini Medical Center and Chief of the Ophthalmology Division at Hawaii Medical Center West, Dr. Yuen is committed to serve the community with outstanding skill, service, integrity, and dedication.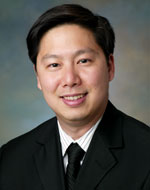 Undergraduate:
University of California, San Diego
Medical School:
University of Hawaii, John A. Burns School of Medicine
Internship:
University of Hawaii (Internal Medicine)
Residency:
University of Texas, Southwestern (Ophthalmology)
Specialty:
University of Texas, Southwestern (Glaucoma Fellowship)
Jason Tokunaga, MD
Dr. Tokunaga was raised in Kailua on the island of Oahu. After graduating from Punahou High School with honors, he attended the University of California, San Diego where he received his Bachelor of Science degree with honors in Bioengineering.
Dr. Tokunaga then returned home to attend medical school and do his internship at the University of Hawaii, John A. Burns School of Medicine.
Dr. Tokunaga's interest in ophthalmology began with his strong family history of glaucoma. He attended the University of Texas Southwestern residency program and trained at Parkland Hospital. He remained in Texas for additional year to do a fellowship studying the medical and surgical treatments of glaucoma.
Dr. Tokunaga is board certified by the American Board of Ophthalmology. He maintains several professional memberships including the American Academy of Ophthalmology, American Society of Cataract and Refractive Surgeons, and the Hawaii Ophthalmic Society.
He performs comprehensive ophthalmology and his fellowship training allows him to provide specialized medical and surgical care for patients with early and advanced glaucoma. Dr. Tokunaga is committed to providing quality and compassionate eye care for his patients.
Our ODs
Undergraduate:
Medical School:
Internship:
Residency:
Specialty:
Kelly Ann Koide, OD
Dr. Kelly Koide was born and raised in Honolulu, Hawaii. She attended Punahou School and received her Bachelor of Science degree from UCLA in Psychobiology. Dr. Koide attended UC Berkeley School of Optometry where she graduated with Magna Cum Laude Honors. She is currently a member of the American Optometric Association and the Hawaii Optometric Association.
Prior to working at Aloha Vision Consultants, Dr. Koide worked at a well-established ophthalmology practice in east Oahu where she provided comprehensive eye examinations with an emphasis on eye health. She routinely manages eye conditions like dry eyes, allergies, and infection. Dr. Koide also has a special interest in ocular disease and diagnoses/co-manages cataracts, diabetic eye disease, glaucoma and other ocular pathology.
In her free time, Dr. Koide enjoys spending time going to the beach with her husband and their two dogs.